Hpl
Profil
Top 50
Statistiques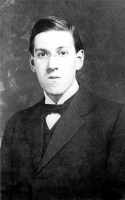 "Est-ce que dernièrement l'Esprit ne s'est pas changé en une bête à prétention qu'on appelle l'Intelligence ?"
Jules Barbey d'Aurevilly


"Pour les amateurs de nouveauté, seule la mort pouvait désormais ouvrir de véritables perspectives"
Antoine Volodine "Dondog"
Playlist du moment

#1

Dead Can Dance "Spiritchaser"

#2

Nuage Fou "Art Autoroutier"

#3

The Third Eye Foundation "Wake The Dead"

#4

Tara King th. "Stellar Fantasies"

#5

Gontard! "Tout Nait Tout s'Achève Dans Un Disque"
» Hpl
vous recommande :






409 messages dans les forums

0 chronique de concert.
En ligne
Au hasard Balthazar
Sondages