Afficher
Quelle meilleure période que le mois de juin pour dévoiler le classement des albums de l'année 2010? l'été arrive, on regarde un peu en arrière pour se souvenir de ce que l'on écoutait l'an dernier, de ce que l'on écoute plus...

Voilà donc le classement :

1) The National - High Violet 120 Pts
2) Black Angels - Phosphene Dream 78 Pts
3) Arcade Fire - The Suburbs 56 Pts
4) Black Keys - Brothers 55 Pts
5) Rien - 3 47 Pts
6) Best Coast - Crazy for You 44 Pts
7) Beach House - Teen Dream 43 Pts
8) The Fall - Our Future/Your Clutter 42 Pts
9) Sufian Stevens - The Age of Hadze 41 Pts (ex aequo)
9) These New Puritans - Hidden 41 Pts (ex aequo)
11) Deerhunter - Halcyon Digest 39 Pts
11) Foals - Total Life Forever 39 Pts
13) No Age - Everything in Between 37 Pts
14) Autechre - Oversteps 36 Pts
15) The Tallest Man on Earth 34 Pts
16) LCD Soundsystem 33 Pts
17) Neil Young - Le Noise 32 Pts
18) The Magnetic Fields 28 Pts
19) Caribou - Swim 26 Pts
19) Liars - Sisterworld 26 Pts



Même tardivement, vous pouvez réagir à ce classement ici :

http://www.xsilence.net/forum-13ll374783l0.htm?w=top+2010#m374783

ou là :

http://www.xsilence.net/forum-13ll377727l0.htm?w=top+2010+r%E9sultats#m377727


Votre top 2009 et vos albums des années 00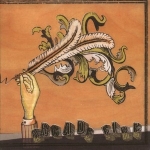 C'est devenu une habitude, chaque nouvelle année s'accompagne de classements en tout genre devenus traditionnels. Mais cette fois-ci, sous l'impulsion de Fredvig, c'est vous qui nous avez donné votre classement pour l'année 2009 que nous venons d'enterrer, mais également pour la dernière décennie écoulée.

Voici donc les résultats :

ANNEE 2009 :
1-Sonic Youth : The Eternal 105 pts
2-Animal Collective : Merriweather Post Pavillon 77 pts
3-Kasabian : West Rider Pauper Lunatic Asylum 75,5 pts
4-The Horrors : Primary Colours 73,5 pts
5-Grizzly Bear : Veckatimest 58,5 pts
6-Girls : Album 54,5 pts
7-The XX : XX 53 pts
8-A Place To Bury Strangers : Exploding Head 46 pts
8-The Flaming Lips : Embryonic 46 pts
10-Vic Chesnut : At The Cut 43 pts
11-Camera Obscura : My Maudlin Career 40 pts
12-Atlas Sound : Logos 39 pts
13-Phoenix : Wolfgang Amadeus Phoenix 36 pts
14-Sparklehorse & Danger Mouse : Dark Night Of The Soul 34 pts
14-Zone Libre : L'Angle Mort 34 pts
16-Richard Hawley : Truelove's Gutter 32 pts
17-The Warlocks : The Mirror Explodes 31 pts
18-The Leisure Society : The Sleeper 30 pts
19-Jason Lytle : Yours Truly, The Commuter 29,5 pts
20-Do Make Say Think : Others Truths 27,5 pts
21-Piano Magic : Ovations 27 pts
21-The Pains Of Being Pure At Heart : The Pains Of Being Pure At Heart 27 pts
23-Yo La Tengo : Popular Songs 26 pts
23-Dominique A : La Musique 26 pts
25-The Fiery Furnaces : I'm Going Away 24 pts
25-Fuck Buttons : Tarot Sport 24 pts
25-Dinosaur Jr : Farm 24 pts
25-Ghinzu : Mirror Mirror 24 pts
29-Benjamin Biolay : La Superbe 23 pts
29-Health : Get Color 23 pts
31-Them Crooked Vultures : Them Crooked Vultures 22,5 pts
32-Vitalic : Flashmob 22 pts
32-Arctic Monkeys : Humbug 22 pts
34-Dälek : Gutter Tactics 21 pts
35-Montreal On Fire : Decline & Fall 20 pts
36-Cymbals Eat Guitars : Why There Are Mountains 19 pts
36-Pissed Jeans : King of Jeans 19 pts
36-Eels : Hombre Lobo 19 pts
36-Jim O'Rourke : The Visitor 19 pts
41-Pete Doherty : Grace/Wastelands 18,5 pts
42-Animal Hospital : Memory 18 pts
43-The Noisettes : Wild Young hearts 17,5 pts
44-Zu : Carboniferous 17 pts
45-Wavves : Wavvves 16,5
46-Turzi : B 16 pts
47-Mastodon : Crack The Skye 15,5 pts
47-Current 93 : Aleph At Hallucinatory Mountain 15,5 pts
49-Lou Barlow : Goodnight Unknown 15 pts
49-Matt Ward : Hold Time 15 pts


Et voici donc votre top des années 00:
1-The Arcade Fire : Funeral (2004) 98 pts
2-The Strokes : Is This It? (2001) 80,5 pts
3-Radiohead : Kid A (2000) 72,5 pts
4-Queens Of The Stone Age : Songs For The Deaf (2002) 72 pts
5-Interpol : Turn On The Bright Lights (2002) 54,5 pts
6-Queens Of The Stone Age : Rated R (2000) 34,5 pts
7-The Libertines : Up The Bracket (2002) 34 pts
8-Wilco : Yankee Hotel Foxtrot (2002) 30 pts
9-Animal Collective : Feels (2005) 29 pts
10-Portishead : Third (2008) 27 pts
11-Black Rebel Motorcycle Club : BRMC (2000) 26,5 pts
12-Blonde Redhead : Misery Is A Butterfly (2004) 25 pts
13-At The Drive-In : Relationship of Command (2000) 22,5 pts
14-TV On The Radio : Return To Cookie Mountain (2006) 21 pts
15-Flotation Toy Warning : Bluffer's Guide To The Flight Deck (2004) 20 pts
15-Primal Scream : XTRMNTR (2000) 20 pts
17-Radiohead : Hail To The Thief (2003) 19 pts
17-Liars : Drum's Not Dead (2006) 19 pts
17-And Also The Trees : (Listen To) The Rag And The Bone Man (2008) 19 pts
20-Depeche Mode : Playing The Angel (2005) 17,5 pts
20-Jay-Z : The Blueprint (2001) 17,5 pts
22-Oxbow : The Narcotic Story (2007) 17 pts
22-Battles : Mirrored (2007) 17 pts
24-The Coral : The Coral (2002) 16 pts
25-Godspeed You Black Emperor ! : Yanqui U.X.O (2002) 15,5 pts


Un grand merci à Fredvig pour l'organisation de ces tops !
Vous pouvez bien entendu réagir à ces 2 tops sur les 2 forums qui leurs sont consacrés : TOP X-SILENCE 2009 & TOP X-SILENCE années 00
The Horrors
Kasabian
Animal Collective
Sonic Youth
Grizzly Bear
Girls
A Place To Bury Strangers
The Flaming Lips
Vic Chesnutt
Camera Obscura
Atlas Sound
Phoenix
Zone Libre
Richard Hawley
The Warlocks
Jason Lytle
Do Make Say Think
Piano Magic
Yo La Tengo
Dominique A
Fiery Furnaces
Fuck Buttons
Dinosaur Jr
Ghinzu
Benjamin Biolay
HEALTH
Vitalic
Arctic Monkeys
Dälek
Pissed Jeans
Eels
Jim O'Rourke
Pete Doherty
The Noisettes
Zu
Wavves
Turzi
Mastodon
Current 93
Lou Barlow
Matt Ward
The Arcade Fire
Radiohead
The Strokes
Queens Of The Stone Age
The Libertines
Wilco
Portishead
Black Rebel Motorcycle Club
Blonde Redhead
At The Drive-In
TV On The Radio
Flotation Toy Warning
Primal Scream
Liars
And Also The Trees
Depeche Mode
Oxbow
Battles
The Coral
Godspeed You Black Emperor !
Un nouveau LCD Soundsystem pour mars 2010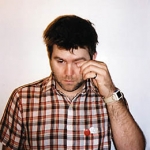 'Record: March. Tour: after'. Voici l'annonce pour le moins sommaire apparue sur le My Space de James Murphy alias LCD Soundsystem. Le successeur de Sound Of Silver sortira donc en mars de l'an prochain. Auparavant, Murphy avait annoncé que les chansons "Why Do You Hate Music?" et "Love In LA", 'une chanson dans le style Eddy Grant, Sly & Robbie' seraient sur le disque.

(Source: Goformusic)

LCD Soundsystem
Ces prochains jours on risque de beaucoup parler de la mort d'un autre artiste Américain, même si celle ci nous peine aussi, faisons plutot place à l'outsider mort le même jour, qui risque de beaucoup moins faire parler de lui.

Sky Saxon donc, de son vrai nom Richard Marsh, né a Salt Lake City on ne sait pas trop quand (entre 1937 et 1946) est décédé le 25 juin 2009 à Austin. Sky Saxon c'est bien sûr la voix des Seeds, ce groupe de garage-rock Californien, enervé et exubérant à l'image de son chanteur à qui on doit les tubes "Pushin' Too Hard", "Mr Farmer" ou encore "Can't Seem to Make You Mine". Le temps de trois albums studio les Seeds avec d'autres ont été les prémisses du Punk et donc un peu (beaucoup) de l'indie Rock que nous connaissons aujourd'hui.

Si son entrée dans le culte YaHoWha, et sa composition d'albums pour ses chiens (Efrim Menuck n'est qu'un copieur) l'a mis un peu à l'ombre durant de longues années, il avait recement reformé les Seeds en 2004 avec Jan Savage, le guitariste original avant de se retrouver tout seul deux ans plus tard à la suite du départ de tout les musiciens, les Seeds avec Sky Saxon et de nouveaux musiciens étaient passés (un peu inaperçu) en France au début de l'année.

On a juste envie de dire merci à ce looser patenté pour les moments de grâce qu'il nous a apporté. Rest In Psychedelic.

et merci aussi à M.J


Pavement: bientôt la reformation ?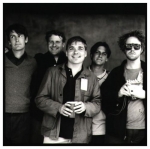 Scott Kannberg dit "Spiral Stairs", l'autre guitariste et leader de Pavement, a laissé entendre que le groupe, qui aurait eu 20 ans cette année, "may reform soon".
Le manager du groupe a été contacté par l'organisateur du festival Coachella qui avait déjà provoqué la reformation de Rage Against The Machine il y a deux ans et qui se tiendra en avril en Californie. Kannberg a dit que ce serait assez amusant de se réunir pour jouer leurs chansons préférées mais que, pour cette édition-ci de Coachella, ce serait peut-être un peu juste.
L'année suivante, par contre... Il a également dit que les différends qu'il y avait pu y avoir au sein du groupe étaient aujourd'hui aplanis et que rien ne s'opposait donc à une future reformation.

(Source : Pure FM)
Pavement
En ligne
Au hasard Balthazar
Sondages