The Smashing Pumpkins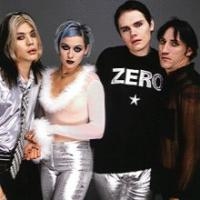 Groupe adulé durant les années 90, les Smashing Pumpkins, menés de main de maître par Billy Corgan, mélangeaient sans complexe influences pop et influences métal.
N'ayant jamais réussi à retrouver l'alchimie parfaite de l'album Melon Collie And The Infinite Sadness, le groupe se sépare à la fin de l'année 2000, après une tournée d'adieu mondiale.

La troupe s'est reformée en 2006 autour de Corgan et Chamberlain, et un album voit le jour en été 2007.
En ligne
Au hasard Balthazar
Sondages