EtieN
Profil
Top 50
Statistiques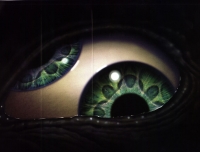 Groupe perso : LAMBDA
Visitez le site sur :
http://lambdamusic.neuf.fr !!


Projet perso : MUSIC FOR FILMS
Visitez le site sur :
http://musicforfilms.free.fr !!

Merci à Xsilence.net, qui est désormais une référence sur le net pour tous les styles de musiques recherchées !
A l'instant sur la platine

#0

Apex Theory "In That Sky There Is Something Watching"

Playlist du moment

#1

OCEANSIZE "Everyone Into Position"

#2

A PerFect CirCle "Thirteenth Step"

#3

Tool "10000 Days"

#4

ISIS "In The Absence Of The Truth"

#5

Porcupine Tree "Fear Of A Blank Planet"
» EtieN
vous recommande :





1 message dans les forums

2 chroniques de concerts
En ligne
Au hasard Balthazar
Sondages