Cthulhu
Profil
Top 50
Statistiques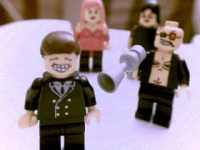 Iê iê yog soggoth mes frères! Nul doute que le rock indé a été inventé par des puissances supérieures pour étendre leur domination sur les esprits de la faible race humaine! Allez, lisez les Chants de Maldoror et tout ira mieux.
A l'instant sur la platine

#0

J. S. Bach : goldberg variations

Playlist du moment

#1

Opeth : blackwater park

#2

Massive Attack : 100th window

#3

The cinematic Orchestra : man with a movie camera

#4

Captain beefheart : trout mask replica

#5

Led Zeppelin : I
» Cthulhu
vous recommande :






77 messages dans les forums

0 chronique de concert.
En ligne
Au hasard Balthazar
Sondages