Caligula
Profil
Top 50
Statistiques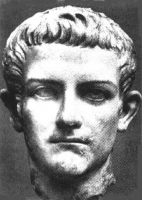 Résidant à :

Rome


Inscrit depuis :

le jeudi 17 août 2006
Ce monde, tel qu'il est fait, n'est pas supportable. J'ai donc besoin de la lune, ou du bonheur, ou de l'immortalité, de quelque chose qui soit dément peut-être, mais qui ne soit pas de ce monde.
A l'instant sur la platine

#0

Pyschocandy - The Jesus & Mary Chain

Playlist du moment

#1

Splitting The Atom - Sonic Youth

#2

Is This Desire ? - PJ Harvey

#3

You're Living All Over Me - Dinosaur Jr

#4

The Earth Is Not A Cold Dead Place - Explosions In The Sky

#5

Turn On The Bright Lights - Interpol
» Caligula
vous recommande :



3 messages dans les forums

0 chronique de concert.
En ligne
Au hasard Balthazar
Sondages