The House Of Love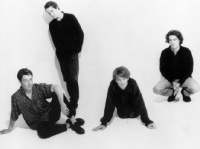 A une époque où le shoegaze dominait la scène anglo-saxonne, The House Of Love décide de se différencier et de s'illustrer dans un registre beaucoup plus pop.
Poursuivant un mouvemement dont les Smiths et Echo & Bunnymen furent les principaux instigateurs, les Londoniens de The House Of Love ont donc privilégié une pop aussi bien mélodique et lumineuse, que s'épanouissant dans un rock un peu plus noisy.
Formé en 1986, The House Of Love splitte finalement en 1994.
En ligne
Au hasard Balthazar
Sondages