Sadie
Profil
Top 50
Statistiques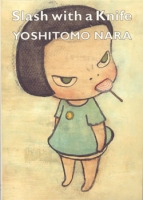 Age :

23 ans


Résidant à :

Paris


Inscrit depuis :

le jeudi 17 mars 2005
You who wish to conquer pain,
you must learn what makes me kind;
the crumbs of love that you offer me,
they're the crumbs I've left behind.
Leonard Cohen "Avalanche".


"Tout le monde veut sauver la planète, mais personne veut descendre les poubelles". Jean Yanne.
A l'instant sur la platine

#0

JOANNA NEWSOM "The Milk Eyed Mender" TTC "Bâtards Sensibles"

Playlist du moment

#1

INTERPOL "Turn On The Bright Lights" GANG OF FOUR "Entertainment"

#2

ARAB STRAP "Mad For Sadness" NICK CAVE "No More Shall We Part"

#3

BUCK 65 "Talkin' Honky Blues" BONNIE PRINCE BILLY "I See A Darkness"

#4

GONZALES "Solo Piano" JOY DIVISION "Closer" FISCHERSPOONER "#1"

#5

SERGE GAINSBOURG "Comic Strip" NICK DRAKE "Bryter Layter"
» Sadie
vous recommande :



280 messages dans les forums

2 chroniques de disques

2 chroniques de concerts
En ligne
Au hasard Balthazar
Sondages