NIK
Profil
Top 50
Statistiques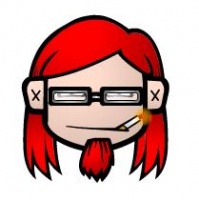 Age :

23 ans


Résidant à :

Paris


Email :

benzene [=] xasamail.com


Inscrit depuis :

le lundi 08 novembre 2004
Eclectisme et ouverture d'esprit.
A l'instant sur la platine

#0

Helmet "Size Matters"

Playlist du moment

#1

Melvins & Lustmord "pigs of the roman empire"

#2

The Ramones "The Ramones"

#3

Refused "shape of punk to come"

#4

John Coltrane "meditation"

#5

The Hives "Your new favorite band"
» NIK
vous recommande :
Rien pour l'instant !

4 messages dans les forums

1 chronique de disque.

1 chronique de concert.
En ligne
Au hasard Balthazar
Sondages