Afficher
Notes from Vinegar Hills - Le nouvel Herman Dune sort le 6 novembre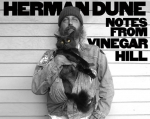 Déjà 20 ans que le premier album du groupe est sorti ! C'est donc le bon moment pour en sortir un nouveau, et pour l'annoncer, quoi de mieux qu'un tout nouveau titre !



Le disques est produit, joué et enregistré par David Ivar "Yaya" Herman Dune (Voix, piano, guitars, contrebasse, batterie, percussions, harmonica et sifflet) avec les invites de confinement Spencer Cullum III (Pedal Steel), Caitlin Rose au choeurs (et duo sur Vinegar Hill), Mayon aux choeurs, et Jon Natchez aux cuivres.

Vivement la suite !
Herman Düne
MONOMANIA #5 - Sur les traces du Velvet Underground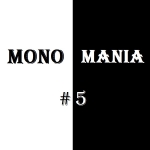 MONOMANIA est un podcast musical sans ligne rouge ni régularité. Dicté par les caprices de Wazoo, chaque émission s'attaquera à une thématique large et vague, prétexte à écouter de la bonne musique.

Thème du jour : chercher les fruits des (mauvaises) graines semées par le Velvet Underground.



Tracklist :
The Velvet Underground - I'm Set Free
The Modern Lovers - Roadrunner
Beat Happening - Tiger Trap
The Velvet Underground - Sister Ray
The Fall - Winter 2
Pavement - Trigger Cut/Wounded Kite
The Velvet Underground - Rock and Roll
Stereolab - Our Trinitone Blast
NEU! - Hero
The Velvet Underground - I'm Waiting for the Man
Faust - Rainy Day, Sunshine Girl
Dadamah - Papa Doc
The Velvet Underground - Run Run Run
The Fiery Furnaces - Gale Blow
Jesus & Mary Chain - Inside Me
The Velvet Underground - I Heard Her Call My Name
Sonic Youth - Kill Yr Idols
Les Rallizes Dénidés - Night Collectors
The Velvet Underground - Day Tripper/Boom Boom (Rehearsal)
The Shaggs - Who Are Parents
DNA - Size
Mars - N.N. End
The Velvet Underground - Venus In Furs
Breeders - Mad Lucas
The Raincoats - The Void
The Velvet Underground - All Tomorrow's Parties
Yo La Tengo - I Was the Fool Beside You for Too Long
Spacemen 3 - Revolution
The Velvet Underground - Pale Blue Eyes
The Mekons - Cocaine Lil
Brian Jonestown Massacre - Feel It (Peel Session)
The Velvet Underground - White Light White Heat
The Strokes - The Modern Age
LCD Soundsystem - Drunk Girls
The Velvet Underground - Heroin
Felt - Stagnant Pool
The Breeders
The Raincoats
The Brian Jonestown Massacre
The Mekons
Les Rallizes Dénudés
The Jesus And Mary Chain
Fiery Furnaces
Felt
LCD Soundsystem
The Strokes
Spacemen 3
Yo La Tengo
Sonic Youth
Faust
Pavement
The Fall
Stereolab
Beat Happening
The Modern Lovers
The Velvet Underground
LMDB # 129 : Marion Cousin, Kaumwald, une queue, un éventail.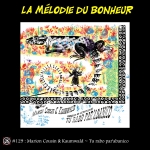 L'album de la semaine :
Cette semaine, Loïc, Maxime et Wazoo vous parlent de Tu rabo par'abanico, album de Marion Cousin & Kaumwald, sorti le 22 mai 2020.





Retrouvez le podcast sur Mixcloud, Podcloud ou iTunes.

Vous pouvez le suivre sur Twitter, Facebook
Magellan plante sa tente au Maroc !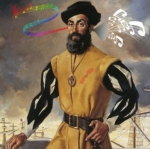 Le pays du mois :
Pour ce vingt-quatrième épisode, retour en Afrique avec le choix de Wazoo, qui emmène vos oreilles au Maroc ! On vous recommande Moroccan Tape Stash, tenu par Tim Abdellah.



Tracklist :
Naujawanan Baidar - "Streets of Marrakesh: Field Recordings From Morocco" (extrait)
Maleem Mahmoud Ghania with Pharoah Sanders - "Moussa Berkiyo/Koubaliy Beriah La' Foh"
Abdelaziz Stati - "Hebb Shaâbi"
Azzddine with Bill Laswell - "Goa Roazli"
Argan - "Azerf"
Abdellah M. Hassak - "Carnival in Casbah" (extrait)
Troupe Majidi - "Essiniya"
Aisha Kandisha's Jarring Effects - "Nbrik Dub"
Group Doueh - "Wazan Fagu Doueh"
Bachir Attar & Elliott Sharp - "Arraks Tehta'l Kamar"
Cheba Maria - "Mabrouk el Henna"
Saib - "Sakura Trees"
Cheikh Mohamed Riffi - "Sidi M'bark"
Majid Bekkas, Goran Kajfeš, Jesper Nordenström & Stefan Pasborg - "MSQ"
Klun Kaighenni 3la l-Bukimun - "Ghina' Pokemon / Eddawrat l-Pokemon"
Inconnu, enregistré par Paul Bowles - "Early Morning Calls to Prayer – El Fjer (Tangier)"

Envoyez vos morceaux

Vous avez jusqu'au 13 septembre 2020 23:59 pour envoyer un titre marocain accompagné de votre commentaire à wazoo@xsilence.net.
Nous sélectionnerons certains des morceaux reçus pour les diffuser et lirons le commentaire associé.

• Générique de début : Depeche Mode - "World in My Eyes"
• Générique de fin : Wyatt / Atzmon / Stephen - "What a Wonderful World"

Retrouvez le podcast sur : Mixcloud, Podcloud ou iTunes.
Vous pouvez le suivre sur Twitter, Facebook ou via son Flux RSS.
Bill Laswell
Entrée Plat Dessert #76 : Patrick Cowley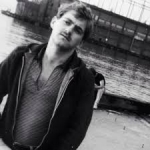 Entrée-Plat-Dessert est un podcast qui vous permet de goûter sur le pouce le travail d'un artiste, d'un groupe ou une thématique à travers 3 morceaux.

Pour cette 76ème émission, retour sur la carrière de Patrick Cowley.


En ligne
Au hasard Balthazar
Sondages