HeiligeTod
Profil
Top 50
Statistiques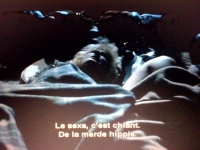 A l'instant sur la platine

#0

The Sisters Of Mercy "Alice"

Playlist du moment

#1

Rowland S Howard "Teenage Snuff Film"

#2

Capone N Noreaga "The War Report"

#3

Mobb Deep "The Infamous"

#4

Death In June "Brown Book"

#5

The Sisters Of Mercy "Some Girls Wander by Mistake"
» HeiligeTod
vous recommande :
Rien pour l'instant !

8 messages dans les forums

0 chronique de disque.

0 chronique de concert.
En ligne
Au hasard Balthazar
Sondages