REDDEF
Profil
Top 50
Statistiques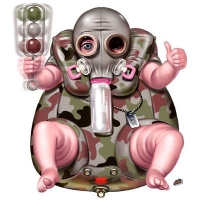 Age :

38 ans


Résidant à :

Sotte Ville


Inscrit depuis :

le samedi 16 avril 2005
A l'instant sur la platine

#0

Black Eyes---"Someone has his finger broken"

Playlist du moment

#1

NoMeansNo---"Why do they call me Mister Happy

#2

The Weakerthans---"the reconstruction site"

#3

Fugazi---"repeater"

#4

Alice Donut---"the untidy suicides of your degenerate children"

#5

Death in vegas---"the contino sessions"
» REDDEF
vous recommande :
Rien pour l'instant !

4 messages dans les forums

0 chronique de disque.

0 chronique de concert.
En ligne
Au hasard Balthazar
Sondages