Afficher
Entrée-plat-dessert #2 : Andre Williams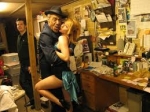 Entrée-Plat-Dessert est un podcast qui vous permet de goûter sur le pouce le travail d'un artiste, d'un groupe ou une thématique à travers 3 morceaux.

Pour la deuxième édition, Plock prend le relai de Blackcondorguy et vous invite à (re)découvrir la légende du blues toujours vivante ; le "Black Godfather" en personne : Andre Williams.



Titres :

Cadillac Jack

Jail Bait

The dealer, the peeler and the stealer
Andre Williams
Magellan finit son joint - la Jamaïque du public !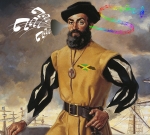 Le pays du mois :
Pour cet épisode onze virgule cinq, on passe les morceaux envoyés par les auditeurs quand on leur a demandé des titres jamaïcains. Et on accompagne ça de leur petit commentaire.



Tracklist :
Ken Boothe - "Everything I Own" (choix de Plock/Christopher)
The Jolly Boys - "Hog Inna Me Minty" (choix de Pascha)
Grace Jones - "William's Blood" (choix de Flo)
Hugh Mundell - "Book of Life" (choix de Martial)
Carol Cool - "Upside Down" (choix de Nanard)
Pablo Moses - "Dubbing Is a Must" (choix de Michaël)
Scientist - "Ten Dangerous Matches 1" (choix de Woozz)
U-Roy - "Babylon Burning" (choix de McNulty/Jonathan)
Sister Nancy - "Bam Bam" (choix de Yannick)
Alton Ellis - "I'll Be Waiting" (choix de Pab)
Major Lazer - "Get Free (feat. Amber Coffman" (choix de Maddy)
Horace Andy - "You Are My Angel" (choix de Thomas C.)
Desmond Dekker - "007 (Shanty Town)" (choix de Santiagoo/Javier)
Louise Bennett - "Brown Girl in the Ring" (choix de Lok)
Winston McAnuff & Fixi - "Big Brother" (choix de Zali)
Third World - "Jah Glory" (choix d'Amory/Guillaume)

Merci à toutes et tous pour votre participation !

• Générique de début : Depeche Mode - "World in My Eyes"
• Générique de fin : Wyatt / Atzmon / Stephen - "What a Wonderful World"

Retrouvez le podcast sur : Mixcloud, Podcloud ou iTunes.
Vous pouvez le suivre sur Twitter, Facebook ou via son Flux RSS.
Joanna Wang pour vous, dans l'épisode 69 de LMDB !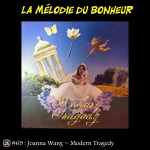 L'album de la semaine : Cette semaine, Flavien, Lok, Wazoo vous parlent de Modern Tragedy, album de Joanna Wang sorti le 15 août 2018. Michaël les rejoint pour le quizz et les recommandations.



• Quizz :
The Roots - Dynamite ; Nick Cave & The Bad Seeds - Black Crow King ; Dire Straits - Romeo & Juliet ; Why? - Fall Saddles ; Syd Barrett - No Good Trying ; Alcest - Les iris ; Abba - Hey, Hey Helen ; Barry Adamson - In a moment of Clarity ; Vangelis - Love Theme From Blade Runner ; Melvins - Night Goat ; Corneille - Seul au monde ; The Smiths - Shakespeare's Sister ; Violent Femmes - Agamemnon ; Coldplay - Death and All His Friends ; Tragédie - Sexy pour moi

Retrouvez le podcast sur Mixcloud, Podcloud ou iTunes. Vous pouvez le suivre sur Twitter, Facebook
[NOUVEAU PODCAST] Entrée-plat-dessert #1 : Alice Cooper Band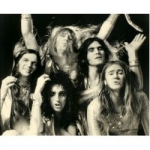 Entrée-Plat-Dessert est un podcast proposé et présenté par Blackcondorguy qui vous permet de goûter sur le pouce le travail d'un artiste, d'un groupe ou une thématique à travers 3 morceaux.

Pour la première édition, nous vous proposons de (re)découvrir le Alice Cooper Band qui a donné ses lettres de noblesses au glam américain.



Titres :

Under My Wheels (Killer, 1971)

My Stars (School's Out, 1972)

Seconde Coming-Ballad Of Dwight Fry-Sun Arise (Love It To Death, 1971)
Alice Cooper
LMDB #68 : Hors série consacré à Silver Mt Zion !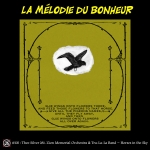 L'album de la semaine : Cette semaine, hors-actu proposé par Maxime ! Lui, Blacksad et Flavien parlent de Horses In The Sky, album de Thee Silver Mt. Zion Memorial Orchestra & Tra-La-La Band sorti en 2005. Ils sont rejoints par Lok pour le quizz et les recommandations.



• Quizz :
Gnod - Bodies for Money
The Flaming Lips - The Wizard Turns On... the Giant Silver Flashlight and Puts on His Werewolf Moccasins
Scott Walker - Part 2
...And You Will Know Us by the Trail of Dead - It Was There That I Saw You
Charles Mingus - Group Dancers (Soul Fusion) (Freewoman and Oh, This Freedom's Slave Cries)
Fiona Apple - Daredevil
Acid Mothers Temple & The Melting Paraiso U.F.O. - Trinité orphique
Sufjan Stevens - The Black Hawk War, or, How to Demolish an Entire Civilization and Still Feel Good About Yourself in the Morning, or, We Apologize for the Inconvenience, But You're Going to Have to...
The World Is a Beautiful Place & I Am No Longer Afraid to Die - Heartbeat in the Brain
Type O Negative - The Glorious Liberation of the People's Technocratic Republic of Vinnland by the Combined Forces of the United Territories of Europa
Modest Mouse - Custom Concern
Death Grips - You Might Think He Loves You for Your Money But I Know What He Really Loves You for It's Your Brand New Leopard Skin Pillbox Hat
Tyrannosaurus Rex - Child Star
Public Enemy - The Enemy Battle Hymn of the Public
Yo La Tengo - The Race Is On Again

Retrouvez le podcast sur Mixcloud, Podcloud ou iTunes. Vous pouvez le suivre sur Twitter, Facebook
Thee Silver Mount Zion
En ligne
Au hasard Balthazar
Sondages