Afficher
The Evens revient déjà... pour mieux oublier Fugazi?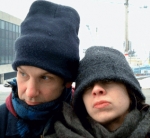 Un an et demi après son premier disque éponyme, le couple qui compose The Evens exhibera sa seconde progéniture le mois prochain ; le 6 novembre pour être précis.
Enregistré l'été dernier, Get Evens cataloguera ses dix titres -sans surprise- chez Dischord.

La tracklist est la suivante :
1. "Cut From The Cloth"
2. "Everybody Knows"
3. "Cache Is Empty"
4. "You Fell Down"
5. "Pushed Against The Wall"
6. "No Money"
7. "All You Find You Keep"
8. "Eventually"
9. "Get Even"
10. "Dinner With The President"

The Evens
Octobre bien rempli pour Pere Ubu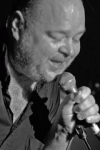 Moins de trois semaines après la sortie de son treizième et nouvel album Why I Hate Women, la formation de Cleveland prend les routes d'Europe pour une petite tournée d'octobre bien garnie. Après 30 années de carrière, la musique de David Thomas et ses acolytes continue de pousser le rock dans ses derniers retranchements...


06 octobre 2006 Szene Wien, Vienne [Italie]
07 octobre 2006 Kino, Ebensee [Autriche]
08 octobre 2006 Centro Stabile Cultura, San Vito Di Leguzzano [Italie]
09 octobre 2006 Das Schiff, Basel [Suisse]
10 octobre 2006 Kranhalle (Feierwerk), Munich [Allemagne]
11 octobre 2006 Centralstation, Darmstadt [Allemagne]
12 octobre 2006 Harmonie, Bonn [Allemagne]
13 octobre 2006 Nouveau Casino, Paris [France]
14 octobre 2006 La Laiterie, Strasbourg [France]
15 octobre 2006 FZW, Dortmund [Allemagne]
16 octobre 2006 Junges Theater/Schwankhalle, Brême [Allemagne]
17 octobre 2006 Quasimodo, Berlin [Allemagne]
18 octobre 2006 Star Club, Dresde [Allemagne]
19 octobre 2006 Fabrik, Hambourg [Allemagne]
21 octobre 2006 Beursschouwburg, Bruxelles [Belgique]
22 octobre 2006 Tivoli De Helling, Utrecht [Pays-Bas]
23 octobre 2006 Komedia, Brighton [Angleterre]
24 octobre 2006 Mean Fiddler, Londres [Angleterre]
Pere Ubu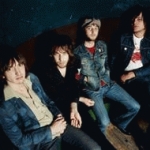 C'est qu'on les avait perdu de vue ces australiens mal coiffés ! Le second album de Jet arrive donc à point nommé pour une bonne dose de rock'n roll basique, toujours autant bercé par les anciens d'ACDC, mais avec désormais une bonne dose de courant revival bien typé. Shine On sort demain 3 octobre, et la tournée européenne suit de très près.

14 octobre 2006 Elysée Montmatre, Paris [France]
15 october 2006 Melkweg, Amsterdam, [Hollande]
16 october 2006 Groose Freiheit, Hamburg, [Allemagne]
17 october 2006 Postbahnhof, Berlin, [Allemagne]
18 october 2006 Muffathalle, Munich [Allemagne]
20 october 2006 New Age Club, Treviso [Italie]
21 october 2006 Rolling Stone, Milan [Italie]
22 october 2006 Cityhalle, Winterhur [Suisse]
24 october 2006 Apolo, Barcelone, [Espagne]
25 october 2006 Arena, Madrid [Espagne]
28 october 2006 Live Music Hall, Koln [Allemagne]

01 novembre 2006 Academy, Newcastle [Angleterre]
03 novembre 2006 Barrowlands, Glasgow [Angleterre]
04 novembre 2006 Academy, Manchester [Angleterre]
05 novembre 2006 Academy, Birmingham [Angleterre]
07 novembre 2006 Brixton Academy, London [Angleterre]
08 novembre 2006 Brixton Academy, London [Angleterre]
Jet
Shora en onze dates pour cet automne...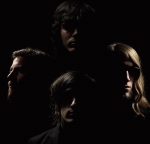 Le sombre quatuor suisse Shora passera une petite partie de l'automne en séance d'hypnose via un petit bout d'Europe, dont bien entendu la France. Leur musique instrumentale subtile est l'occasion à ne pas manquer de tester sa résistance à l'ivresse post-rock. En tout cas, vous aurez un petit mois pour vous en faire une idée...

14 octobre 2006 MJC Oullins Lyon [France]
15 octobre 2006 La Malterie Lille [France]
16 octobre 2006 Garage Saarbrucken [Allemagne]
17 octobre 2006 Clubkeller Frankfurt [Allemagne]
18 octobre 2006 Az Conni Dresden [Allemagne]
19 octobre 2006 W2 Den Bosch [Pays-Bas]
20 octobre 2006 Scheldapen Anvers [Belgique]
21 octobre 2006 Nouveau Casino Paris [France] avec Microfilm
10 novembre 2006 L'usine Festival Bulle [Suisse]
11 novembre 2006 Caves Du Manoir Martigny [Suisse]
12 novembre 2006 Usine Genève [Suisse]
Shora
Les festivals d'été arrivent...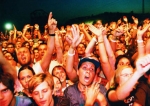 Ca y est, la saison des festivals 2006 est véritablement lancée ! Voici donc une sélection non exhaustive des diverses programmations qui n'attendent plus que vous:


Scopitone (Nantes) - 30 juin et 1er juillet :
www.scopitone.org

30 juin: Matmos, Improvisators Dub, Coldcut, Spank Rock,Richie Hawtin, Mono, Why ?, Wax Tailor, Nathan Fake, Dioramix, Midaircondo, Depth Affect, Pleix, Haïku Festival, Prototype Cinéma, Experience(s), Alphaville, Art Netart, RCTC, Atelier 48, Charlie Mars, Anne Jourdren.

1er juillet: Agoria, Berg Sans Nipple, Birdy Nam Nam, Champion, Depth Affect, Emilie Simon, Laurent Garnier / Bugge Wesseltof, Gong Gong, John Lord Fonda, Missill, Murcof / Talvin Singh / Erik Truffaz, Para One, Sylvain Chauveau, Convergence 1.0, Pleix, Haïku Festival, Prototype Cinéma, Experience(s), Alphaville, Art Netart, RCTC, Atelier 48, Charlie Mars, Anne Jourdren.
Tarif:
1 jour: Location = 22€ - Sur place = 25€
2 jours: Location = 38€ - Sur place = 41€

Les Eurockéenes (Belfort) - du 30 juin au 2 juillet :
http://www.eurockeennes.fr/

30 juin : Daft Punk, The Strokes, Dionysos & Synfonietta, Deftones, Anaïs, Arctic Monkeys, Damian Marley, Gossip, Seun Kuti & Fela's Egypt 80, Two Gallants, Venus & Orchestre, Atmosphere, Gojira, Nonstop, Polysics, Poni Hoax, Malajube, DJ Ai, Brother Ali, Benjie, Hellbats, Jack And The Bearded..., Adam Kesher, Fancy, Uffie & DJ Feadz, The Young Knives, McAnuff & Bazbaz Orchestra,, Asher.

1er juillet : Depeche Mode, Coldcut, Morrissey, Enhancer, Infadels, Katerine, Camille & Pascals, Tne Sunday Drivers & Orchestre, Hushpuppies, Spank Rock, APSCI, La Caution, Spleen, I Love UFO, Teitur & Orchestre, Nathan Fake, Animal Collective, Fat Freddys Drop, Seb Martels & invités, Last Minutes, Free's B, Jahcoustix, A Brand, ZZZ, Fidel Nadal, Duracell, Asher.

2 juillet : Muse, Archive, Blackalicious, Sigur Ros, Mogwai, Dominique A, Art Brut, Cult Of Luna, Islands, Les Georges Leningrad, We Are Wolves, Ghislain Poirier, Omnikrom, Duchess Says, Aberfeldy, Giant Drag, Bo Weavil, Las Ondas Marteles, Dahlia, My Baby Wants..., Aloan, Le Crapo Des Marais, John Lord Fonda, DJ Mehdi, Jahcoustix, Fidel Nadal, Asher.

Complet



Festival de Dour (Belgique) - du 13 au 17 juillet : C'est ici : http://www.xsilence.net/news.php?335#335



Les Vieilles Charrues (Carhaix) – du 20 au 23 juillet :
www.vieillescharrues.asso.fr/

20 juillet : Johnny Hallyday, Têtes Raides, Mauss.

21 juillet : !!!, dEUS, Rhesus, Raphaël, Placebo, Yann Tiersen, FDB, Shout Out Louds, Diam's, 113, Hocus Pocus, K'Naan, Ko et Joséphine, Lebowski, Monkey Beats.

22 juillet : Editors, Hushpuppies, Madness, Cali, Jamel 100% Debbouze, Babylon Circus, Les Cowboys Fringants, Orange Blossom, The Lords Of Altamont, Besh O'Drom, Champion, Karkwa, Plaster, Ghislain Poirier, Les Gens Normals, Fmr.exe, Tyra Loopers.

23 juillet : Pixies, Tracy Chapman, Dionysos, Julien Clerc, Da Silva, Bumcello, Meteor Show Extended Vol.2, Olivia Ruiz, Winston McAnuff & The Bazbaz Orchestra, Infadels, Soulwax Nite Version Live, 2 Many DJ's, Digitalism, Erol Alkan, Trem-O, Monsieur Pantalon, Lugo, Primal Punks.
Tarif:
1 jour : Location = 26 € (sauf le 20 juillet = 35 €) ; Sur place = 31€ (sauf le 20 juillet = 40 €.
3 jours (VSD) : Location = 66 € ; Sur place = 75 €.


Festival International de Benicassim (Espagne) - du 20 au 24 juillet :
www.fiberfib.com/

12Twelve, Ainara LeGardon, Aldo Linares, Alex Smoke, Alexander Kowalski, Archive, Art Brut, Babyshambles, Bilbadino, Calla, Camelot, Chris Brokaw, Cocó Ciëlo, Codec & Flexor, Coldcut, El Columpio Asesino, Corazón, Depeche Mode, dEUS, Dionysos, Dominik Eulberg, Dominique A, Echo and The Bunnymen, Editors, Ellen Allien & Apparat, Eme, Erol Alkan, Franz Ferdinand, The Futureheads, Garzón, Gaydjteam, Green Velvet, Grupo Salvaje, Le Hammond Inferno feat. Namosh, Hell, Homeboy, Howe Gelb, 'Sno Angel, Humbert Humbert, Isolée, Ivan Smagghe, James Holden, Jay-Jay Johanson, Jeff Automatic, Jennifer Cardini, The Kooks, Lou Barlow, Madness, Manta Ray, Matt Elliott, Matthew Herbert & Valerie Etienne live, Michael Mayer, Miss Kittin, Mojave 3, Morning Runner, Morrissey, Ms. John Soda, Nada Surf, Nadadora, Nathan Fake, Onavisi Decoraci, The Ordinary Boys, The Organ, Pin & Pon, Pixies, Placebo, Poni Hoax, PUGGY, Queens Of Noize, Radiosoulwax Presents Nite Versions live and 2manydjs, Justice, The Rakes, Rework, Rufus Wainwright, Scissor Sisters, The Secret Society, She Wants Revenge, Smart, Sr. Mostaza, The Strokes, The Sunday Drivers, Superpitcher, Sylvie Marks, Teitur, Tiga, Tom Cary, Tom Verlaine with Jimmy Rip, Toxicosmos, Venus, Vladimir Dynamo, The Walkmen, We Are Scientists, White Rose Movement, Wighnomy Brothers, Yann Tiersen, zZz.
Tarif:
De 40 € à 167 €


Au Pont Du Rock (Malestroit - 56) - 28 & 29 juillet :
http://www.aupontdurock.com/

28 juillet : Hubert Felix Thiéfaine, The Stranglers, Les Hurlements d'Léo, Freedom For King Kong, Hushpuppies, Job Lak E Barzh, The Lords of Altamont.
29 juillet : Les Têtes Raides, Goran Bregovic & l'Orchestre des mariages et enterrements, Patrice & The Shashamani Band, The Elektrocution, Nashville Pussy, Che Sudaka, Two Tone Club, Stereotypical Working Class.

Tarif :
Forfait 2 jours : réservation = 33 € ; sur place = 40 €.
28 juillet : réservation = 18 € ; sur place = 22 €.
29 juillet : réservation = 20 € ; sur place = 24 €.


La Route Du Rock (Saint-Malo) – du 11 au 13 août :
www.laroutedurock.com/

11 août : Howling Bells, Why?, Islands, Calexico, Mogwai, Liars, Friends of Dean Martinez, Grizzly Bear, Ulrich Schnauss, Port Royal.

12 août : You say Party! We say Die!, The Pipettes, Belle & Sebastian, Cat Power & the Memphis Rhythm Band, Tv on the Radio, Radio 4, Micah P. Hinson, Stuart A. Staples, Dimitri Plays, Dillinger Girl & « Baby Face » Nelson

13 août : The Television Personalities, The Spinto Band, Katerine, Franz Ferdinand, Band of Horses, Chloé DJ set, El Perro del Mar, Isobel Campbell, Dimitri Plays, Sol Seppy.

Tarif:
1 jour (Fort) : Location = 27 € ; Sur place = 31 €
3 jours (Fort) : Location = 60 € ; Sur place = 66 €
1 jour (Palais) = 15 €
Pass collection = 80 €

Rock En Seine (Saint-Cloud) - 25 & 26 août :
www.rockenseine.com/

25 août : Morrissey, Patrice, Dirty Pretty Things, Nada Surf, Calexico, The Raconteurs, Richard Ashcroft, Clap Your Hands And Say Yeah, India Arie, Wolfmother, DJ Shadow, TV On The Radio, Fancy, Dead Pop Club, French Paradoxe.

26 août : Radiohead, Beck, Dead 60's, Phoenix, Taking Back Sunday, Editors, The Organ, The Rakes, Skin, Broken Social Scene, Tokyo Ska Paradise Orchestra, Grand Corps Malade, Rhesus, Daddy Longlegs, Neïmo.

Tarif:
1 jour = 39 €
Pass 2 jours = 65 €
En ligne
Au hasard Balthazar
Sondages