Afficher
Le Festival International de Benicassim : LA Grosse Affiche !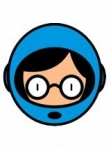 11ème Edition du Festival International de Benicassim en ESPAGNE [près de Valence] , qui s'impose désormais comme un des plus importants Festivals Rock d'été, en Europe.

Cette année, le FIB 2005 tape fort, et réunit sur 4 JOURS plusieurs centaines de groupes, et des têtes d'affiche de renoms !!

FIB 2005 - 11ème Edition
Du 04 au 07 Août 2005

[liste non exhaustive]

Jeudi 04 Août 2005 (journée de lancement)

The Tears, The Posies, Underworld, The Polyphonic Spree, ...

Vendredi 05 Août 2005

The Cure, Yo La Tengo, Doves, Peaches, The Kills, Joseph Arthur, Mando Diao, Prefuse 73, Four Tet, ...

Samedi 06 Août 2005

Dinosaur Jr., Keane, Radio 4, Lemonheadds, !!!, Ladytron, Kaizer Chiefs, Devandra Banhart, Xiu Xiu, ....

Dimanche 07 Août 2005

Oasis, Nick Cave & The Bad Seeds, Hot Hot Heat, Maximö Park, LCD Sounsystem, The Wedding Present, Daniel Johnston, Migala, Tarwater, Tim Sweeney, Nosfell, Kasabian, ....


>> Vous retrouverez toutes les infos précises et tous les détails (tarifs, itinéraires, campings, comment y aller, ....) sur le site officiel :

http://fiberfib.com

>> Attention, tout y est rédigé en espagnol !

Vous pouvez trouver des solutions de transports sur divers sites (notamment pour des co-voiturages) ; et Lastminute.com propose également des package de transports tout compris [A/R et camping] :

http://www.fr.lastminute.com/lmn/pso/catalog/Product.jhtml?CATID=102286&PRODID=418511764


!!!
Joseph Arthur
Devendra Banhart
Nick Cave And The Bad Seeds
The Cure
Dinosaur Jr
Doves
Four Tet
Hot Hot Heat
Daniel Johnston
Kasabian
Keane
The Kills
Ladytron
LCD Soundsystem
The Lemonheads
Mando Diao
Maxïmo Park
Migala
Oasis
Peaches
The Polyphonic Spree
The Posies
Prefuse 73
Radio 4
Tarwater
Underworld
The Wedding Present
Xiu Xiu
Yo La Tengo
The Robocop Kraus
The Posies en France : concert unique !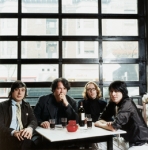 Petit rappel pour les étourdis ! ...

Faisant suite à la sortie de leur récent album "Every Kind Of Light" , The Posies entament une grande tournée européenne qui débutera par une date à Paris. Mais attention, il n'y en aura qu'une, et une seule !


The Posies

18 Juillet 2005 Le Nouveau Casino - Paris

Billet : 17,60€

Première partie : Coco

Le Nouveau Casino
109 rue Oberkampf
75011 PARIS

http://www.fnacspectacles.com/recherche/rechercheRapide.do?search=the+posies&categorie=-7

Les autres dates européennes sont ici :

http://www.theposies.net/

The Posies
"Goo" version Deluxe : tous les détails !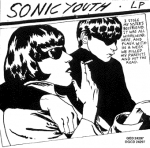 Cela fait déjà plus d' 1 an que la réédition du mythique "Goo" des Sonic Youth a été annoncée. Il semblerait cette fois que la sortie officielle soit imminente !

On sait que le groupe n'a jamais été satisfait du mixage de ce premier album sorti sur le label Geffen, et que l'idée de le reprendre (et de l'augmenter de bonus) leur trottait dans la tête depuis longtemps.

Après "Dirty" , "Goo" va donc enfin avoir aussi droit à sa version Deluxe.
Une première version sortira sous le format 2 CDs. Et devrait suivre juste après une version 4 vinyls dans une jolie set box, publiée via Smells Like Records (label des SY).

Au total, 31 morceaux, dont l'album entièrement remixé et remasterisé, complété de 8 démos remasterisées également.
A cela s'ajoutera des B Sides, des inédits, une reprise des Beach Boys ("I Know There's An Answer") ... le tout accompagné d'un petit livret couleurs de 24 pages avec photos et un extrait d'interview.

Tracklisting :



CD 1
01 Dirty Boots
02 Tunic (Song for Karen)
03 Mary-Christ
04 Kool Thing
05 Mote
06 My Friend Goo
07 Disappearer
08 Mildred Pierce
09 Cinderella's Big Score
10 Scooter and Jinx
11 Titanium Expose
12 Lee #2
13 That's All I Know (Right Now)
14 The Bedroom
15 Dr. Benway's House
16 Tuff Boyz

CD 2
01 Tunic
02 Number One (Disappearer)
03 Titanium Expose
04 Dirty Boots
05 Corky (Cinderella's Big Score)
06 My Friend Goo
07 Bookstore (Mote)
08 Animals (Mary-Christ)
09 DV 2 (Kool Thing)
10 Blowjob (Mildred Pierce)
11 Lee #2
12 I Know There's an Answer
13 Can Song
14 Isaac
15 Goo Interview Flexi


>>> Et tout ça sort QUAND me direz-vous ? ....... Le 12 Septembre 2005 (si tout va bien d'ici là) !!
Sonic Youth
Le numéro 10 de Punk-O-Rama est dans les bacs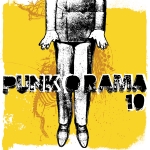 Comme chaque année, le label Epitaph publie sa compil Punk-O-Rama.

Ils'agit ici du Volume 10, et comme le veut la tradition, il n'y a que du bon !
Le tout pour un prix modique, avec en bonus un DVD regroupant 17 clips de groupes et artistes labelisés Epitaph.

> Sur le CD, retrouvez en vrac : Bad Religion, Pulley, Hot Water Music, Bouncing Souls, The Matches, Scatter The Ashes, Pennywise, Matchbook Romance, Motion City Soundtrack, Sage Francis, Youth Group, Millencolin, Tiger Army, The (International) Noise Conspiracy, etc ...

Le tracklisting complet est ici (avec quelques mp3 en cadeau) :
http://www.epitaph.com/bands/index.php?id=430
Tiger Army
The (International) Noise Conspiracy
Hot Water Music
Bad Religion
Nada Surf fait sa rentrée ...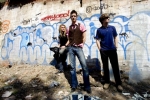 C'est le 19 Septembre 2005 que sortira mondialement le nouvel album de Nada Surf !

Intitulé "The Weight is a Gift" , l'opus sera publié chez V2 Music et comptera 11 nouveaux morceaux :


1. Concrete Bed
2. Do it Again
3. Always Love
4. What is Your Secret
5. Your Legs Grow
6. All is a Game
7. Blankest Year
8. Comes a Time
9. In the Mirror
10. Armies Walk
11. Imaginary Friends

http://www.nadasurf.com/

Vous pouvez retrouver "Always Love" en écoute sur cette page :

http://www.v2.fr/nadasurf.html




Nada Surf
En ligne
Au hasard Balthazar
Sondages