Hettie
Profil
Top 50
Statistiques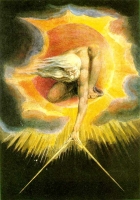 Age :

18 ans


Résidant à :

Nancy


Site web :

http://myspace.com//eachall


Email :

architecte54 [=] hotmail.com


Inscrit depuis :

le dimanche 09 novembre 2008
We were in a small cafe,
You could hear the guitars play,
It was very nice.
It was paradise.
A l'instant sur la platine

#0

Neon Love - Cinnamon Chasers

Playlist du moment

#1

You Make Me Sick, Oh Yeah - The Ohsees

#2

Telephone- The Black Angels

#3

Wicker Man - The Estranged

#4

Die Slow - Health

#5

The Ship Song - Nick Cave And The Bad Seeds
» Hettie
vous recommande :


1 message dans les forums

0 chronique de concert.
En ligne
Au hasard Balthazar
Sondages