Aladdin_Sane
Profil
Top 50
Statistiques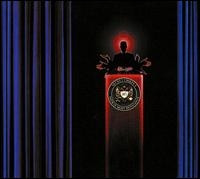 Résidant à :

Tours


Inscrit depuis :

le dimanche 25 février 2007
"The indian smiles, he thinks that the cowboy is this friend."
"The cowboy smiles, he is glad the indian is fooled."
"Now he can exploit him."
GANG OF FOUR "Entertainment !"
Playlist du moment

#1

Shannon Wright : Providence

#2

Battles : Juice B Crypts

#3

Swans : Soundtracks for the blind

#4

Anna Meredith - Varmints

#5

Efterklang : Altid Sammen
» Aladdin_Sane
vous recommande :



182 messages dans les forums

0 chronique de concert.
En ligne
Au hasard Balthazar
Sondages