Sonic Damo
Profil
Top 50
Statistiques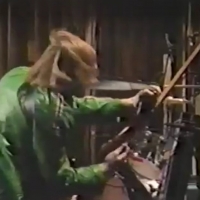 Age :

25 ans


Résidant à :

Paris


Inscrit depuis :

le dimanche 29 mars 2015
"Searching for my brother, yes I am !"
"You can make everything, what you want, with your head"

"I just live forever
There just is no end"
A l'instant sur la platine

#0

The Cosmic Jokers - Galactic Joke A (Remastered)

Playlist du moment

#1

Can - Up the Bakerloo Line with Anne (The Peel Sessions)

#2

Sonic Youth - Stereo Sanctity

#3

Battles - Fort Greene Park
» Sonic Damo
vous recommande :
Rien pour l'instant !

68 messages dans les forums

0 chronique de disque.

0 chronique de concert.
En ligne
Au hasard Balthazar
Sondages