The Kinks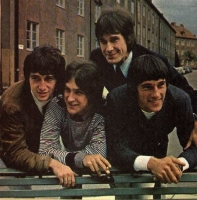 Groupe précurseur du punk et de la pop anglaise dès 1964.

Malheureusement toujours un peu dans l'ombre des Beatles ou des Stones. Leurs premiers singles sont des cartons : "You really got me", "All of the day and all of the night", etc. Suivrons les bijoux "Waterloo Sunset" et "Sunny afternoon".

En 1968 sort "The Kinks are the village green preservation society", le sommet de leur discographie.

A partir de 1972, le groupe se perd un peu dans le théâtre/soap opéra rock.

Le groupe des frères Davies nous laisse une poignée d'albums redoutablement influents pour de nombreux artistes.
En ligne
Au hasard Balthazar
Sondages