The Durutti Column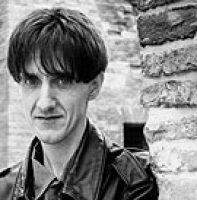 C'st en 1978 à Manchester que le fondateur du label Factory Records, Tony Wilson, propose à Vini Reilly -jeune anglais pianiste et guitariste- de monter The Durutti Column avec 4 autres musiciens : Dave Rowbotham, Chris Joyce, Phil Rainford et Tonyu Bowers.
The Durutti Column impose au fil des années 80 et 90 un style novateur dans le post-punk, en y mêlant des textures nouvelles et des touches d'electronic. Le groupe continue d'évoluer dans les années 2000.

Vini Reilly reste avant tout la tête pensante de The Durutti Column, et l'instigateur de toutes leurs productions. En 1988, il participe à l'album solo de Morrissey.

Dave Rowbotham décède tragiquement en 1991 ; les Happy Mondays lui rendront hommage par le titre "Cowboy Dave."
En ligne
Au hasard Balthazar
Sondages