Afficher
LMDB#150 : The Bug en feu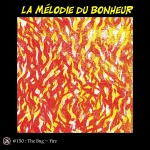 L'album de la semaine :
Cette semaine, Blacksad, Flavien et Michaël vous parlent de Fire, album de The Bug sorti le 27 août 2021. Ils sont rejoints par Loïc pour le quiz et les recommandations.




• Quiz : Bob Dylan - Day of the Locusts ; James Blake - I Need a Forest Fire , Sonic Youth - Drunken Butterfly ; Coldplay - Up in Flames ; Dean Martin - Everybody Loves Somebody ; Katy Perry - Firework ; Aerosmith - Back on the Saddle ; Diana & Marvin - Stop, Look, Listen (To Your Heart) ; Jean Gabin - Barbarie ; Debbie Harry - I Want That Man ; George Michael - Faith ; Nina Simone - Here Comes the Sun ; Claude François - Le lundi au soleil ; Paul Simon - Me and Julio Down by the Schoolyard ; Elton John - Hercules

Retrouvez le podcast sur Mixcloud, Podcloud ou iTunes.

Vous pouvez le suivre sur Twitter, Facebook
Retour aux Tympans, au revoir le Liban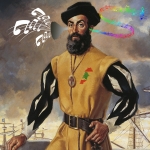 Le pays du mois :
Pour cet épisode vingt-sept virgule cinq, on passe les morceaux envoyés par les auditrices et auditeurs quand on leur a demandé des titres libanais. Et on accompagne ça de leur petit commentaire.



Tracklist :
Ziad Moukarzel - "Questions of Worry" (choix de Lok)
Clotaire K - "Ya Saryan ! ?" (choix de Thomas Crayon)
Oath to Vanquish - "Coat-Hanger Massacre" (choix d'Arno)
فرقة الأرض (Ferkat al Ard) - "مطر الصباح (Matar al sabah)" (choix de Josie K Josette)
The New Government - "Party Animals" (choix de Cefou)
Bachar Mar-Khalifé - "Insomnia" (choix de Simon)
Mazen Kerbaj - "Flooka Brooka Clooka" (choix de Lok)

Merci à toutes et tous pour votre participation !

• Générique de début : Depeche Mode - "World in My Eyes" • Générique de fin : Wyatt / Atzmon / Stephen - "What a Wonderful World"

Retrouvez le podcast sur : Mixcloud, Podcloud ou iTunes.
Vous pouvez le suivre sur Twitter, Facebook ou via son Flux RSS.
LMDB #149 : Skee Mask, Cool in The Pool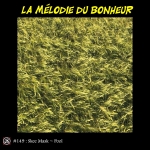 L'album de la semaine :
Cette semaine, Cater, Flavien, et Wazoo vous parlent de Pool, album de Skee Mask sorti le 7 mai 2021.




• Quiz : Suede - We Are the Pigs ; Pink Floyd - In the Flesh? ; Lou Reed - Average Guy ; Bauhaus - Hair of the Dog ; Captain Beefheart & His Magic Band - Pachuco Cadaver ; Daft Punk - Aerodynamic ; Chassol - Mario Part II ; Fishbone - Let The Good Times Roll ; Slipknot - My Plague ; Orville Peck - Dead of Night ; MF Doom - Doomsday ; Björk - Vökuró ; Future - Mask Off ; The Knife - Heartbeats ; La compagnie créole - Au bal masqué

Retrouvez le podcast sur Mixcloud, Podcloud ou iTunes.

Vous pouvez le suivre sur Twitter, Facebook
LMDB #148 : La Cavalcade de Black Midi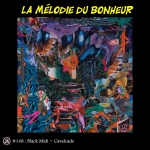 L'album de la semaine :
Cette semaine, Flavien, Loïc et Wazoo vous parlent de Cavalcade, album de Black Midi sorti le 26 mai 2021. Ils sont rejoints par Michaël & Sylvain pour le quiz et les recommandations.




• Quiz : Charli XCX - White Mercedes ; New Order - We All Stand ; Radiohead - Karma Police ; Queen - Bicyle Race ; The Stone Roses - Elephant Stone ; Sleaford Mods - Strike Force ; Dirty Beatniks - Disco Dancin' Machines ; Biting Tongues - 44 ; Alien Sex Fiend - In God We Trust (In Cars You Rust?) ; The Rolling Stones - Miss Amanda Jones ; Gary Numan - Cars ; Spiritualized - Shine a Light ; The Horrors - Excellent Choice ; Scritti Politti - Don't Work That Hard ; Led Zeppelin - Black Dog

Retrouvez le podcast sur Mixcloud, Podcloud ou iTunes.

Vous pouvez le suivre sur Twitter, Facebook
MONOMANIA #9 - Retour aux premières fois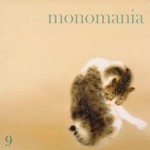 Dédié à Ponyo.

MONOMANIA est un podcast musical sans ligne rouge ni régularité. Dicté par les caprices de Wazoo, chaque émission s'attaquera à une thématique large et vague, prétexte à écouter de la bonne musique.

Thème du jour : Narrer une nouvelle fois certaines de mes plus intenses découvertes musicales et excaver les souvenirs qui y sont attachés.



Tracklist :
Joe Hisaishi - Ponyo's Lullaby
Yo La Tengo - Big Day Coming + Double Dare
Van Morrison - Astral Weeks + Beside You
Autechre - Nine + Foil + Slip
Justin Timberlake - Pusher Love Girl + Mirrors
Luc Ferrari - Danses Organiques III + I + V
White Noise - Love Without Sound + Firebird + Your Hidden Dreams + The
Visitations + Black Mass: Electric Storm in Hell
Delia Derbyshire - Doctor Who (original theme)

Pochette : Madaraneko, de Takeuchi Seiho
Van Morrison
Yo La Tengo
White Noise
Autechre
Justin Timberlake
En ligne
Au hasard Balthazar
Sondages