| | | |
| --- | --- | --- |
| | Clearing The Path To Ascend | |

"In Our Blood", ou comment YOB nous conduit, ou plutôt nous écrase avec ses riffs caverneux, ses martellements de batterie, une promenade bucolique...
» Lire la chronique

Face au reste de sa discographie, la qualité premium de Future Primitive était un joli testament pour The Vines, qui se sépare en 2012. Hélas, le...
» Lire la chronique

Laetitia est là, avec la tête de celle qui vient d'être parachutée sur la scène par des aliens et qui a un peu du mal à comprendre qu'elle est bien là.
» Lire la chronique


Laetitia Sadier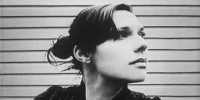 Laetitia Sadier, moitié de Stereolab et leader de Monade, a accepté de répondre à quelques questions. Rendez-vous en un beau samedi après-midi, au...
» Lire l'interview

Webzine communautaire du Rock Indépendant, xsilence.net se veut avant tout un lieu d'échange.

En ce sens, l'équipe du site vous propose d'y participer, en vous offrant la possibilité d'écrire vos propres chroniques de disques et de concerts, après inscription en tant que membre actif.
En ligne
112 invités et 1 membre :
Plock
Au hasard Balthazar
Sondages