Afficher
Le voilà, le X-top 2019 !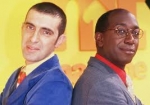 Vous l'attendez tous fébrilement, voilà sans plus attendre le classement des douze albums les plus plébiscités par les membres d'Xsilence !





1. Big Thief - U.F.O.F.
2. Lane - A Shiny Day
3. Fontaines D.c. - Dogrel
4. Thom Yorke - Anima
5. Tool - Fear Inoculum
6. Purple Mountains - Purple Mountains
7. The Murder Capital - When I Have Fears
8. Jenny Hval - The Practice Of Love
9. Weyes Blood - Titanic Rising
10. Deerhunter - Why Hasn't Everything Already Disappeared?
11. Shannon Wright - Providence
12. Billie Eilish - When We All Fall Asleep, Where Do We Go?

Pour accompagner, pour découvrir ceux que vous ne connaissez pas encore, on vous a même concocté une playlist aux petits oignons !



& pour la suite du classement et vos réactions, c'est sur le forum que ça se passe !


Big Thief
Lane
Fontaines D.C.
Thom Yorke
Tool
The Murder Capital
Jenny Hval
Weyes Blood
Deerhunter
Shannon Wright
Billie Eilish
LMDB # 113 : Andy Stott & son It Should Be Us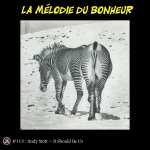 L'album de la semaine :
Cette semaine, Cater, Flavien, et Michaël vous parlent d'It Should Be Us, EP d'Andy Stott sorti le 6 novembre 2019. Wazoo les rejoint pour le quiz et les recommandations.



Quizz :

Run DMC - It's Like That ; A Tribe Called Quest - We the People ; A$AP Rocky - Praise the Lord (Da Shine) (feat. Skepta) ; John Legend - Green Light (feat. Andre 3000) ; Jeremih - Oui ; Chimène Badi - Entre nous ; Yes - Long Distance Runaround ; USA for Africa - We Are the World ; PNL - DA ; Queen - We Are the Champions ; Beyoncé - Yes ; David Bowie - Where Are We Now? ; Charles Aznavour - Oui ; Daft Punk - Da Funk ; Paul K. Joyce - Oui-Oui (générique)

Retrouvez le podcast sur Mixcloud, Podcloud ou iTunes.

Vous pouvez le suivre sur Twitter, Facebook
Entrée Plat Dessert #61 : Le (petit) monde de Sébastien Tellier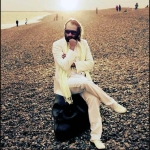 Entrée-Plat-Dessert est un podcast qui vous permet de goûter sur le pouce le travail d'un artiste, d'un groupe ou une thématique à travers 3 morceaux présentés par votre serveur du jour.

Pour cette 61ème émission, Lok revient sur la carrière de l'atypique Sébastien Tellier


Sébastien Tellier
LMDB fait le Bilan de l'année 2019 !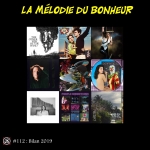 Le sujet de la semaine :
Comme chaque année, le fameux bilan de l'année passée. Réunis autour de la mêe table et de pas mal d'alcool, une partie de l'équipe s'est réunie afin de parler de sujets transversaux ayant marqué l'année, avant de proposer un album chacun, le tout entrecoupé de quiz et de digressions. Vous entendrez donc Antoine/Woozz, Antonin, Blacksad/Valentin, Cater/Pedro, Léo, Maxime, Michaël, Pierre et Wazoo/Martin.



Tracklist :
• Générique de début : Michel Polnareff – Une simple mélodie ; Star Academy – La Musique

• Quizz : JPEGMAFIA - Beta Male Strategies ; Burial - Come Down to Us ; Interpol - Real Life ; Tim Hecker - That World ; Mdou Moctar - Anna ; LINGUA IGNOTA - Day of Tears and Mourning ; (Sandy) Alex G - Gretel ; Booba - PGP ; Lee Gamble - Envenom ; Daniel Lopatin - High Life ; Helado Negro - Fantasma vaga ; Retro X - RIP Jahluz ; Thom Yorke - Not the News ; 75 Dollar Bill - Tetuzi Akiyama ; Kanye West - Hands On ; Durand Jones & The Indications - How Can I Be Sure ; Asuna & Jan Jelinek - Pulsating Primary Structure ; TNGHT - Gimme Summn ; DJ Nigga Fox - Nhama ; Avey Tare - Saturday (Again) ; The Chi Factory - Part Four ; Tropical Fuck Storm - Aspirin ; Default Genders - Secret Garden .NUXX ; Loraine James - Glitch Bitch ; Bruce Springsteen - The Wayfarer ; Jacques Greene - For Love ; Charlie Megira - Fear and Joy ; Rod Modell - Air-Port ; PNL - Au DD

• Top Antonin : Michel Legrand - Chapter 21 (Piano Duet I), de l'album The Other Side of the Wind

• Top Léo : Lana Del Rey - How to Disappear, de l'album Norman Fucking Rockwell!

• Top Michaël : Caroline Polachek - Hey Big Eyes, de l'album Pang

• Top Pierre : James Blake - In the Red, de l'album Assume Form

• Top Woozz: Lee Gamble - Shards, de l'EP Exhaust

• Top Wazoo : GFOTY - Schoolfriend Drama & Funnyguys, de l'album GFOTV

• Top Maxime : Kali Malone - Litanic Cloth Wrung, de l'album The Sacrificial Code

• Top Blacksad : Purple Mountains - Margaritas at the Mall, de l'album Purple Mountains

• Top Cater : DJ Earl - Garden, de l'EP Garden

• Générique de fin : Pet Shop Boys – Hit Music ; ABBA – Thank You for the Music ; Ulver – Like Music ; Kraftwerk – Musique Non Stop ; Serge Gainsbourg – Ballade de Melody Nelson

Retrouvez le podcast sur Mixcloud, Podcloud ou iTunes.

Vous pouvez le suivre sur Twitter, Facebook
GFOTY
Purple Mountains
James Blake
Magellan rentre de vacances et se pose au Kenya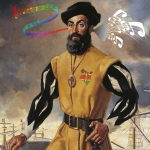 Le pays du mois :
Pour ce vingt-et-unième épisode, c'était à Wazoo de choisir où vous emmener pour commencer l'année. Il a choisi le Kenya.



Tracklist :
Inconnu - "Bung'or Or Nzumari"
Oriango & Kipchamba - "Pelina"
Marehemu George Mukabi - "Tuli Saliwa Vijano Tano"
Gidigidi Majimaji - "Unbwogable"
Matata - "I Don't Have to Worry"
Elijah Ismael - "Jumbe Nipeleke Kwetu"
Shad - "Buffer Slow"
Kenya Underground Music Movement - "Free Flow"
KMRU - "Unkind"
Mukunguni - "Matatizo"
Owiny Sigoma Band - "Changaa Attack"
Makadem - "Kisumu Bound Bus"
Slikback - "Kyokai"
Zuhura Swaleh & Orchestre Morning Star - "Hukuomba Mwenye Enzi"
DJ Raph - "Yayaya Twins"
Muthoni Drummer Queen - "Kenyan Message"
Super Mazembe Orchestra - "Mwana Nyiau"

Envoyez vos morceaux
Vous avez jusqu'au 9 février 2020 23:59 pour envoyer un titre kenyan accompagné de votre commentaire à wazoo@xsilence.net

Nous sélectionnerons certains des morceaux reçus pour les diffuser et lirons le commentaire associé.

Retrouvez le podcast sur : Mixcloud, Podcloud ou iTunes.
Vous pouvez le suivre sur Twitter, Facebook ou via son Flux RSS.
En ligne
Au hasard Balthazar
Sondages