Afficher
Le X_Staff recherche un bénévole !
XSILENCE.NET recherche une personne bénévole et motivée pour participer à la mise à jour du site (ajout de news, rédaction de chroniques, administration,...). Personne mobile bienvenue pour éventuellement effectuer quelques interviews. Disponibilité hebdomadaire minimum !

Mailez-moi pour plus d'infos ! (http://www.xsilence.net/contacts.php )
Merci :o)
Festivals d'été, il est encore temps !
X_News : Playlist + Photo
Chers membres !
Vous pouvez désormais remplir votre playlist via la rubrique "Votre compte", et de plus choisir une image de votre choix pour agrémenter votre profil.

Tous les commentaires sont les bienvenues :o)
Bonne journée !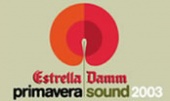 2 MANY DJ's, ARAB STRAP, BELLE & SEBASTIAN, CALC, COBRA KILLER, CONSOLE, ED HARCOURT, THE FOLK IMPLOSION, GODSPEED YOU ! BLACK EMPEROR, HANGED'UP, IKARA COLT, JOHN PARISH, THE KILLS, L´ALTRA, MIGALA, MOGWAI, SONIC YOUTH, THE STREETS, TEENAGE FANCLUB, TELEVISION, THE WHITE STRIPES, WIRE, YO LA TENGO.......
Voici quelques-un des artistes présents au festival Primavera de Barcelone ce 23 et 24 mai 2003.
Si vous ne savez pas quoi faire ce week-end... 35/40 euros la journée, ou 62 pour les deux jours...
Ca sent l'été !

Site en anglais
Site en français (moins complet)
2 Many DJ's
Arab Strap
Belle And Sebastian
Calc
Cobra Killer
The Folk Implosion
Godspeed You Black Emperor !
Hanged'Up
Ikara Colt
The Kills
L'Altra
Migala
Mogwai
John Parish
Sonic Youth
Teenage Fanclub
Television
The White Stripes
Yo La Tengo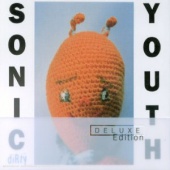 Les fans de Sonic Youth devront encore attendre un peu la réédition double CD de Dirty. Originalement prévue pour le 4 mars, repoussée au 8 avril, elle devrait finalement atteindre les bacs français le 13 mai 2003.
Sonic Youth
En ligne
Au hasard Balthazar
Sondages