Heywood Jublomi
Profil
Top 50
Statistiques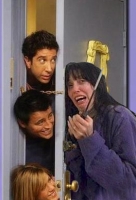 Age :

70 ans


Email :

heywoodjuju [=] gmail.com


Inscrit depuis :

le jeudi 16 novembre 2006
Couscous the food so good they named it twice !

Pour toi public : http://www.youtube.com/watch?v=vQq0qmHj_58
http://www.youtube.com/watch?v=9UBUjNvryKE



Mushu:
Un album des mars volta ça serait sympa
Woowee:
Non.
Mushu:
Ah
Woowee:
Et ouais mon pote.
A l'instant sur la platine

#0

Framboisier vs Corbier : Justice Remix !

Playlist du moment

#1

Creed-Staind-Hoobastank-Incubus-Extreme-Linkin Park

#2

Foo fighters-Nada Surf-Placebo-Interpol-The Kooks

#3

The Bravery-Kings of Leon-The Mars Volta-We are scientologists

#4

The Vines-Jet-Wolfmother-Siverchair-space for rent....
» Heywood Jublomi
vous recommande :
Rien pour l'instant !

1354 messages dans les forums

0 chronique de disque.

0 chronique de concert.
En ligne
Au hasard Balthazar
Sondages