Billy bones
Profil
Top 50
Statistiques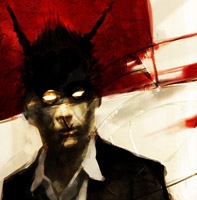 Age :

20 ans


Résidant à :

Saint-Etienne


Inscrit depuis :

le dimanche 19 février 2006
Caillou et roule !! let's be clear ! i'm not an old school fanatic ! i can't bother guys saying "you don't know this band ? this is just pure music ! it was in 1974 ! it's the roots of the rock ! you stinks ! "
sorry man, i was born in 1985 and i m listening to contemporary music, so take with you your best rock culture that the world have ever seen and your jam that you like to spread out and, GO TO HELL !... or listen to my playlist ! ;)

PS : don't be affraid, i don't bite and if i bite i don't have any contagious disease !

Post PS : i speak french too but english is definitively more caillou et roule ! ;)

"anonyme : - tu es communiste ?
phantom : - non je reçois pas assez d' e-mail ! "
A l'instant sur la platine

#0

Psychup, at the drive in, yeah yeah yeahs, the notwist, soad, E.S.T.

Playlist du moment

#1

Eighties matchbox b-line disaster / the royal society

#2

The mars volta / de-loused in the comatorium

#3

Queens of the stone age / song for the deaf

#4

Gojira / from syrius to mars

#5

Sonic youth / washing machine
» Billy bones
vous recommande :
Rien pour l'instant !

13 messages dans les forums

0 chronique de disque.

0 chronique de concert.
En ligne
Au hasard Balthazar
Sondages